LED Horse Equestrian Safety Set
Don't miss this limited time offer.

Save 30% when buying the set.

Collar + tail lights + Headband Strap. Only for a Limited Time
Hundreds of horses, along with their riders are injured or killed in car accidents every year! 
Each set includes one light up safety collar and one set of tail lights + LED Horse Headband Strap ensuring that your horse will be seen from both the back and front. 

Keep your rides safe with our bright and stylish LED Light Up Safety Set. It's ideal for making your horse visible at night, as well as visible to oncoming vehicles and hunters.  

 
Are you looking for the perfect way to ensure you and your horse's safety? Horse lovers rejoice! This Light Up Safety Set not only looks good but guarantees that your horse will be seen from all angles.
Use our LED collar for up to 50 hours, and our tail lights for 3 hours. Then recharge the batteries of your tail lights via USB for 1 hour for your next outing. You can create a perfect and comfortable fit with the collar's fully adjustable straps.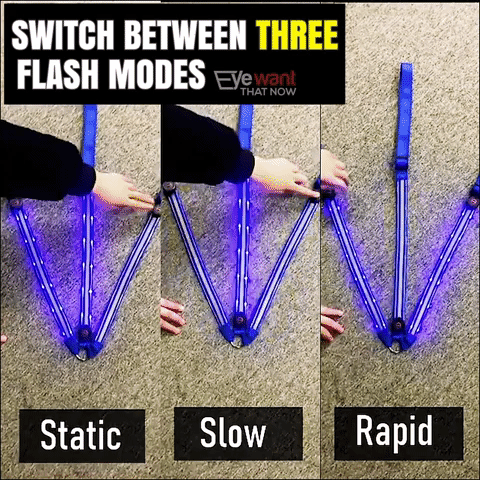 You can also purchase the collar or tail lights alone in the drop down above.
Creates extra visibility with

bright LED lights

LED lights do not create any extra heat, making it safe for your horse to wear for long periods of time.  

The collar straps are comfortable and adjustable from 69 - 91 cm (27.16- 35.83 in) for equestrian friends of all sizes.

Water/ weatherproof 

Switch between three different flash modes: steady mode, slow flash, and rapid flash. 

Light up your ride for up to 50 hours in steady mode with our LED collar (batteries included, uses CR2032 battery)   

Batteries are rechargeable via USB for our tail lights. Fully charged after roughly 1 hour. Lasts 3 hours on a full charge. 

Looks great! 

Tail lights measure 100 cm (40 in) in length 

Choose from 3 different colors 

Protect your horse for life: Unlike with our usual 30-day return policy, if you ever have any issues with our safety set,  just let us know and we'll send you a brand new one free of charge.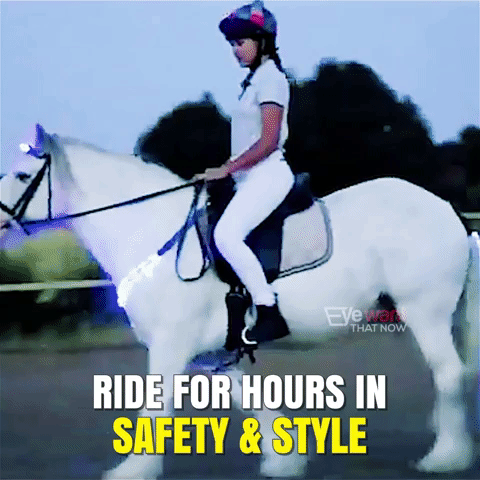 Keep your ride safe. Put a stop to accidents Now!
Don't miss this limited time offer. Save 20% when buying the set + Get a Free LED Horse Headband Strap. Only for a Limited Time!
We are experiencing high volume at this time. Please allow 7-20 days for delivery! 
Limited Stock Available.